new
improved
Bugfix
Enhancements
New Feature
Default Reports

: Default reports are an easy, instant way to get insights about common metrics like alerts, performance, etc with zero effort. Give it a glance!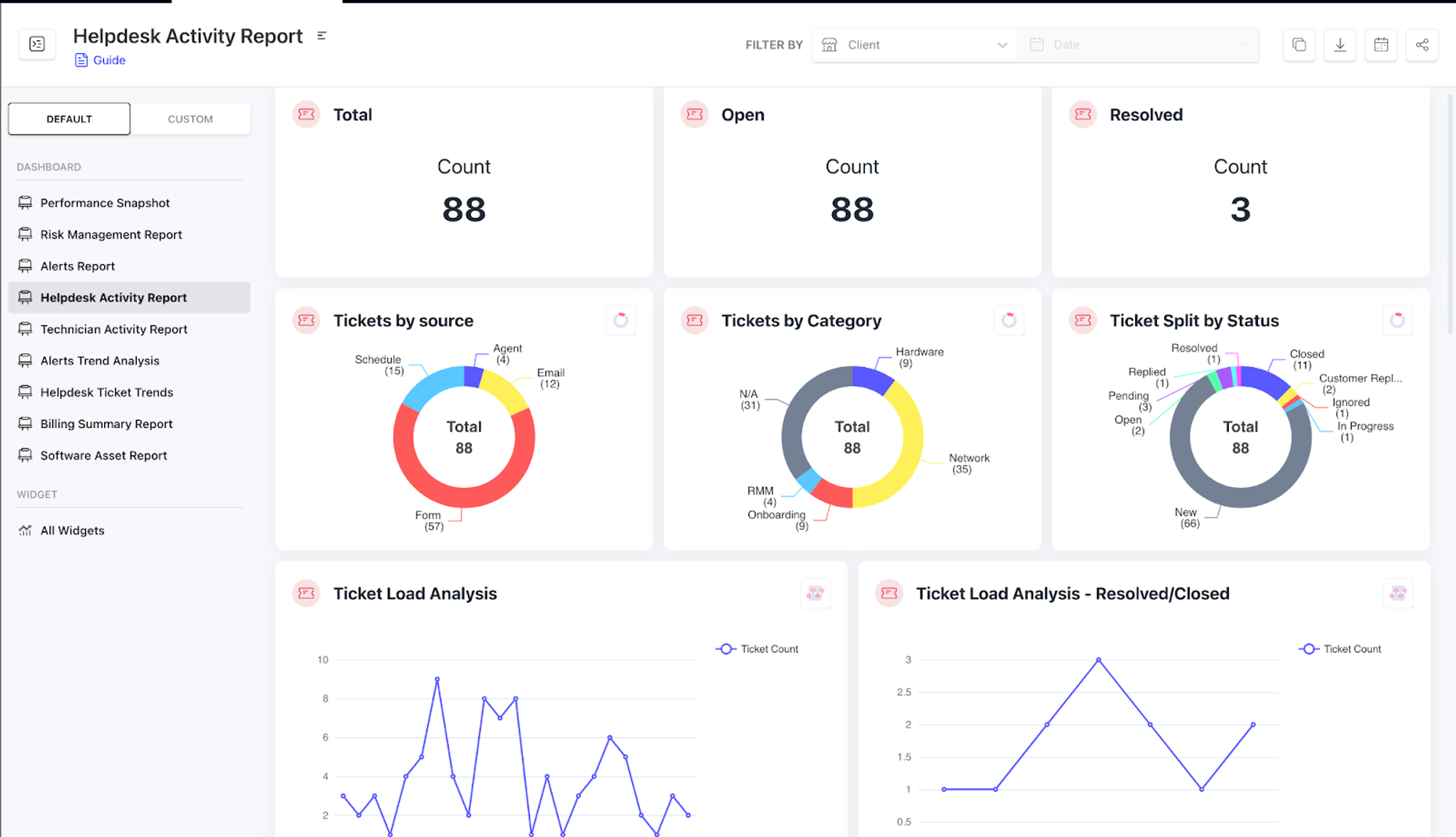 2. We've added requester custom fields to CSV imports. This way, the unique information from your custom fields is also added to your requesters.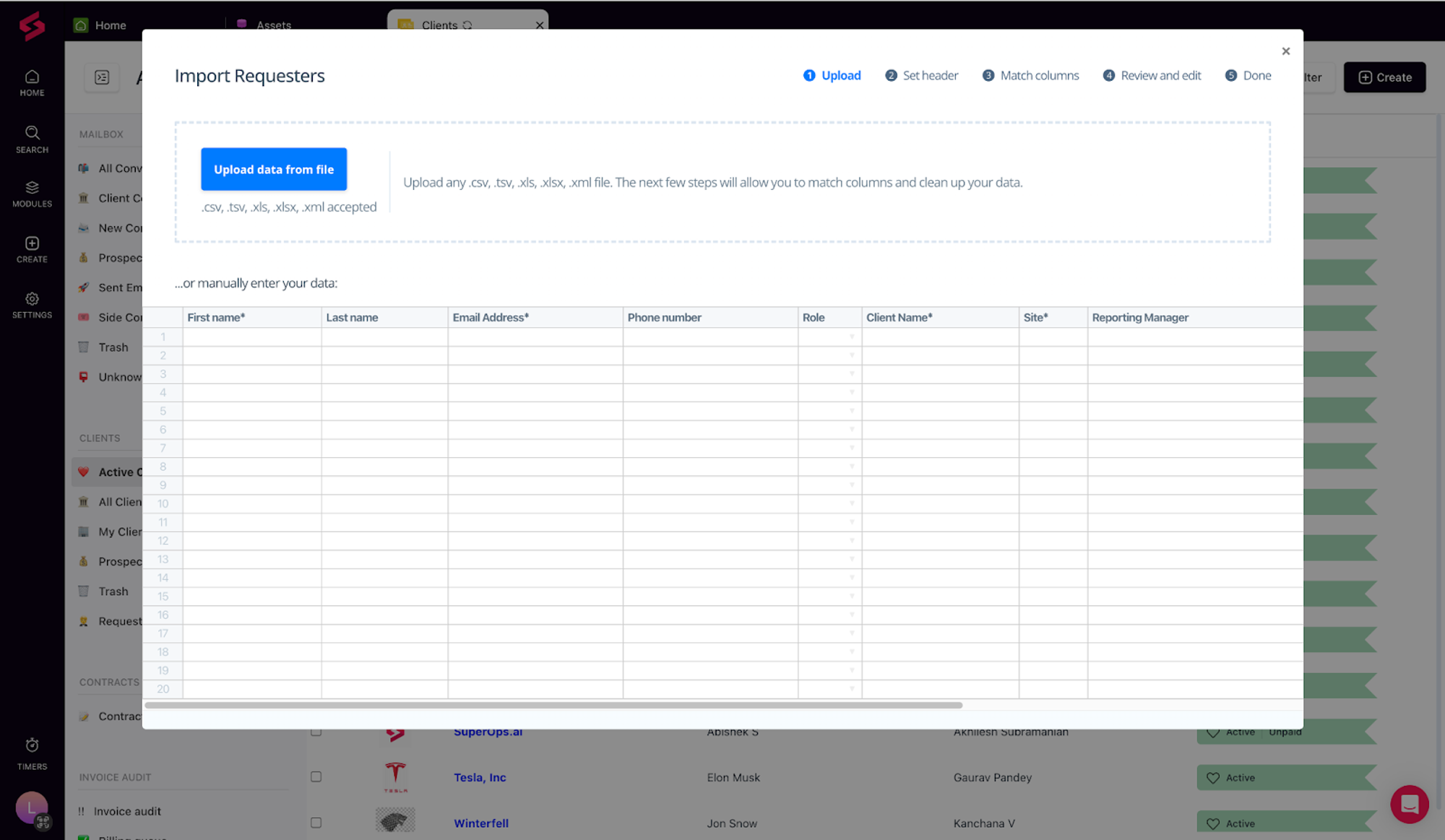 3.
Secure fields as custom fields
: If you're handling sensitive client data, you'll absolutely need security. Now, create secure custom fields to encrypt and secure sensitive information.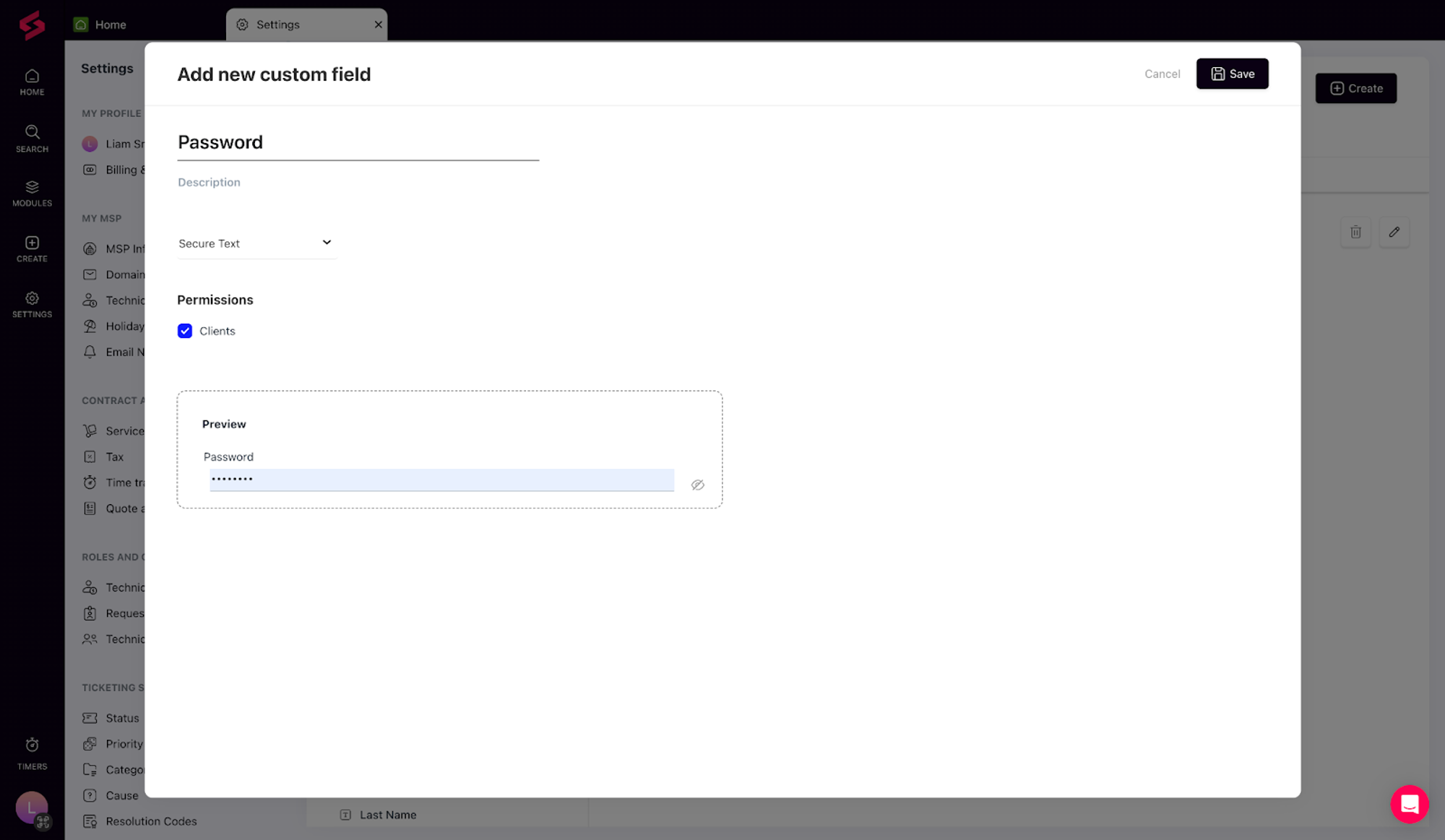 4.
[Mobile] Search Bar
: We've introduced a modern search bar that makes finding that one item you need across the module a breeze.
5.
[Mobile] IT documentation on the Asset summary page:
You can now see a list of all the IT documents associated with an asset to give you important context on the go.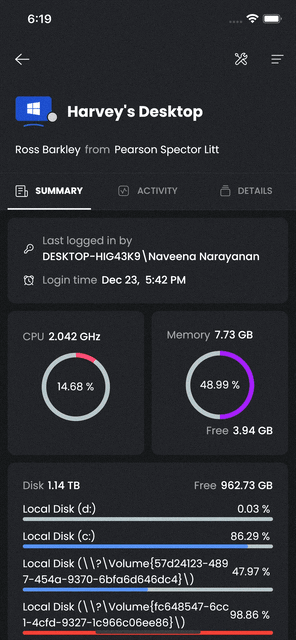 6. [
Mobile
] With only two clicks, you can now get a list of all requesters from the client page.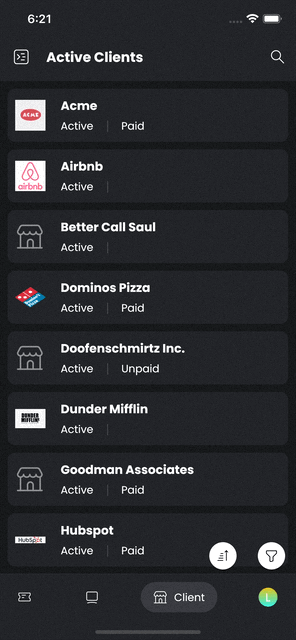 From the asset list view, you can now check the BitLocker status and the patch status for your assets.
2. In the alert list view page, we've also introduced a column where you can now see the exact time that an alert was resolved.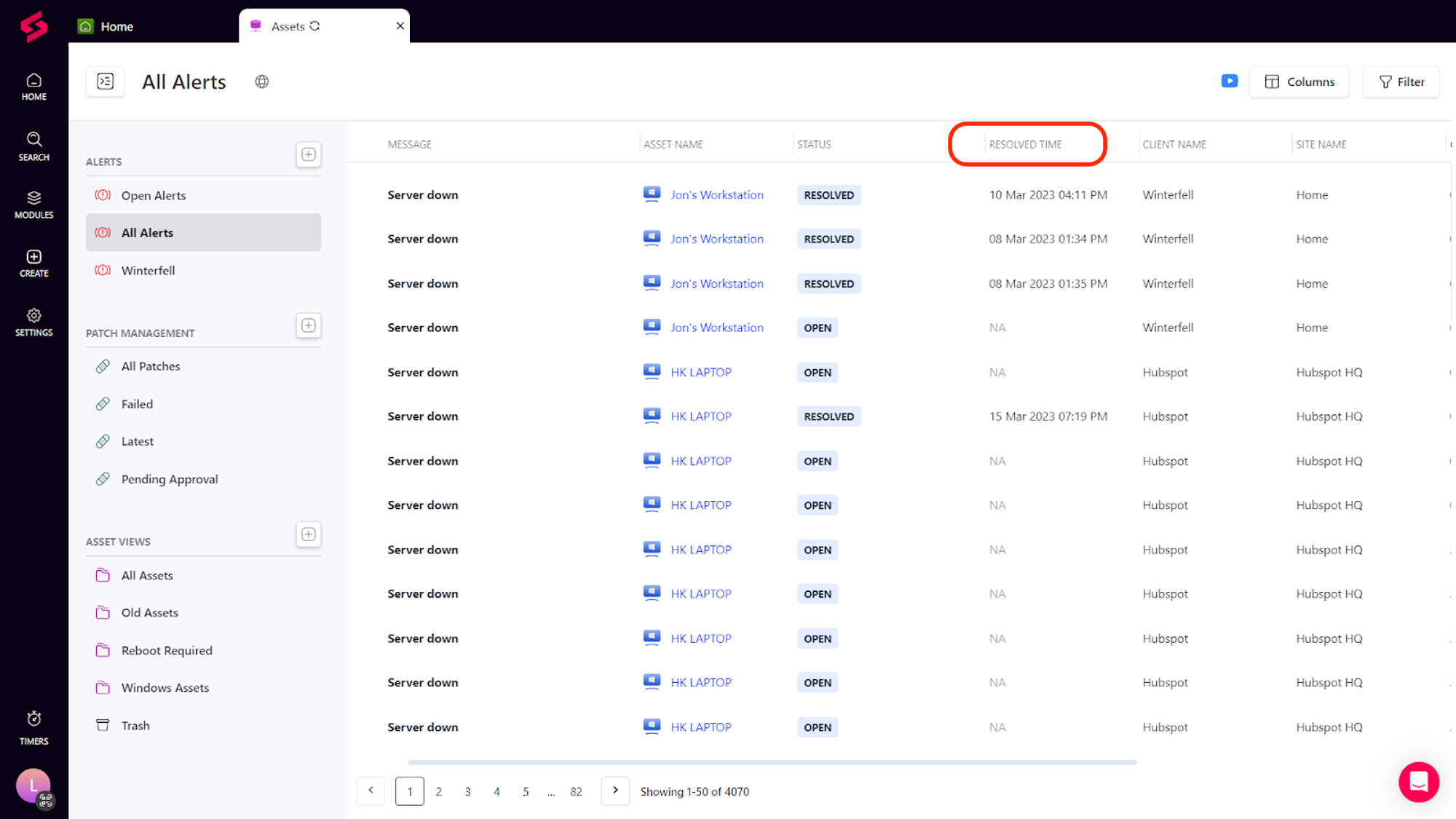 3. Additionally, we've added a Log name column in the Event log page for every asset.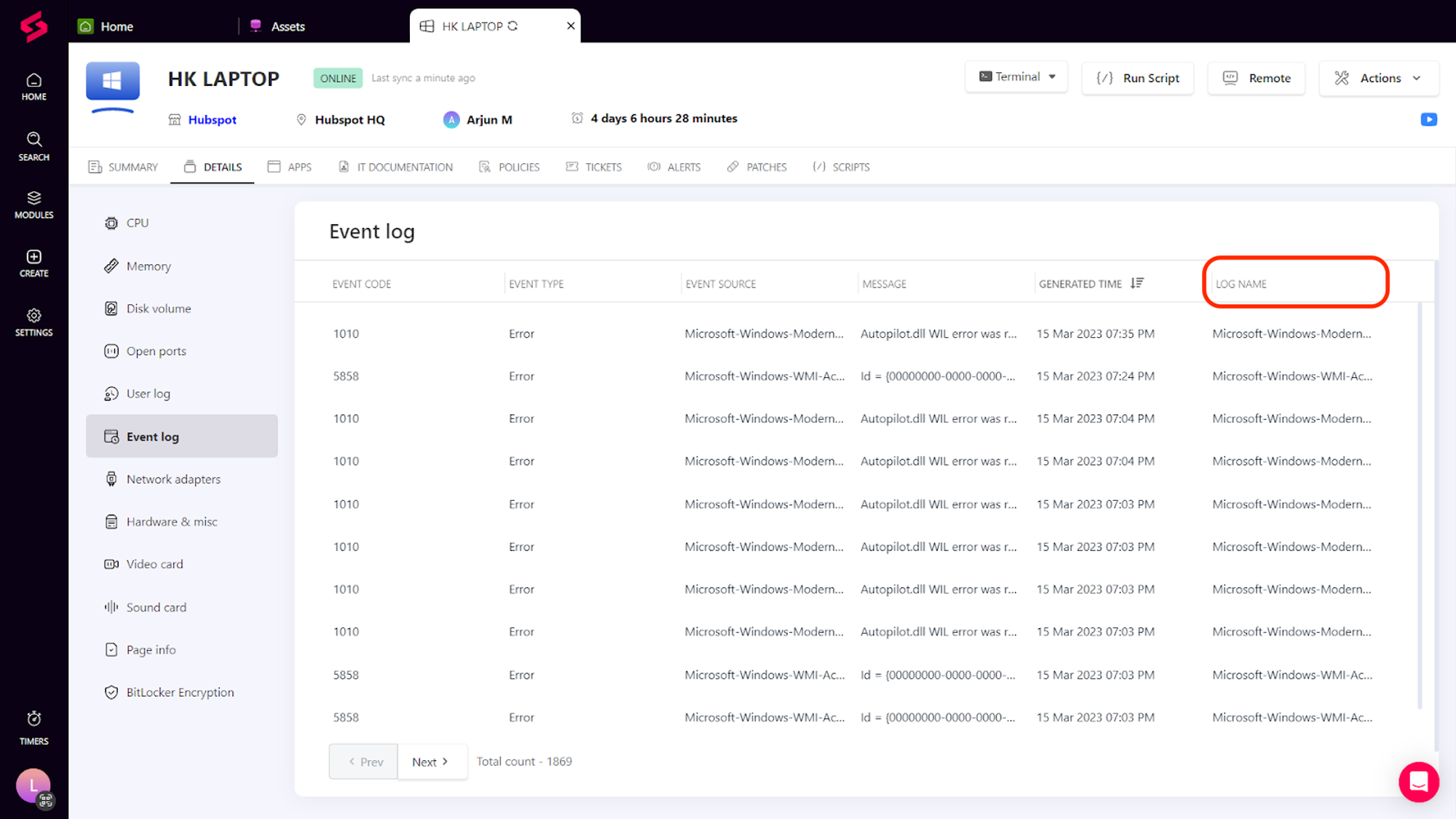 On today's episode of BugBusters:
We've squashed some pesky bugs an d cleaned up a few glitches on the platform to give you a smoother, bug-free experience.