new
Enhancements
New Feature
3rd May 2023 – More reports and integrations to the arsenal
PDF reports:

With our PDF reports, you can generate and share downloadable PDF reports with your team. Currently, we've introduced three RMM reports to help you track the status of your endpoints.
Patch Summary Report
Patch Details Report
Software Inventory Report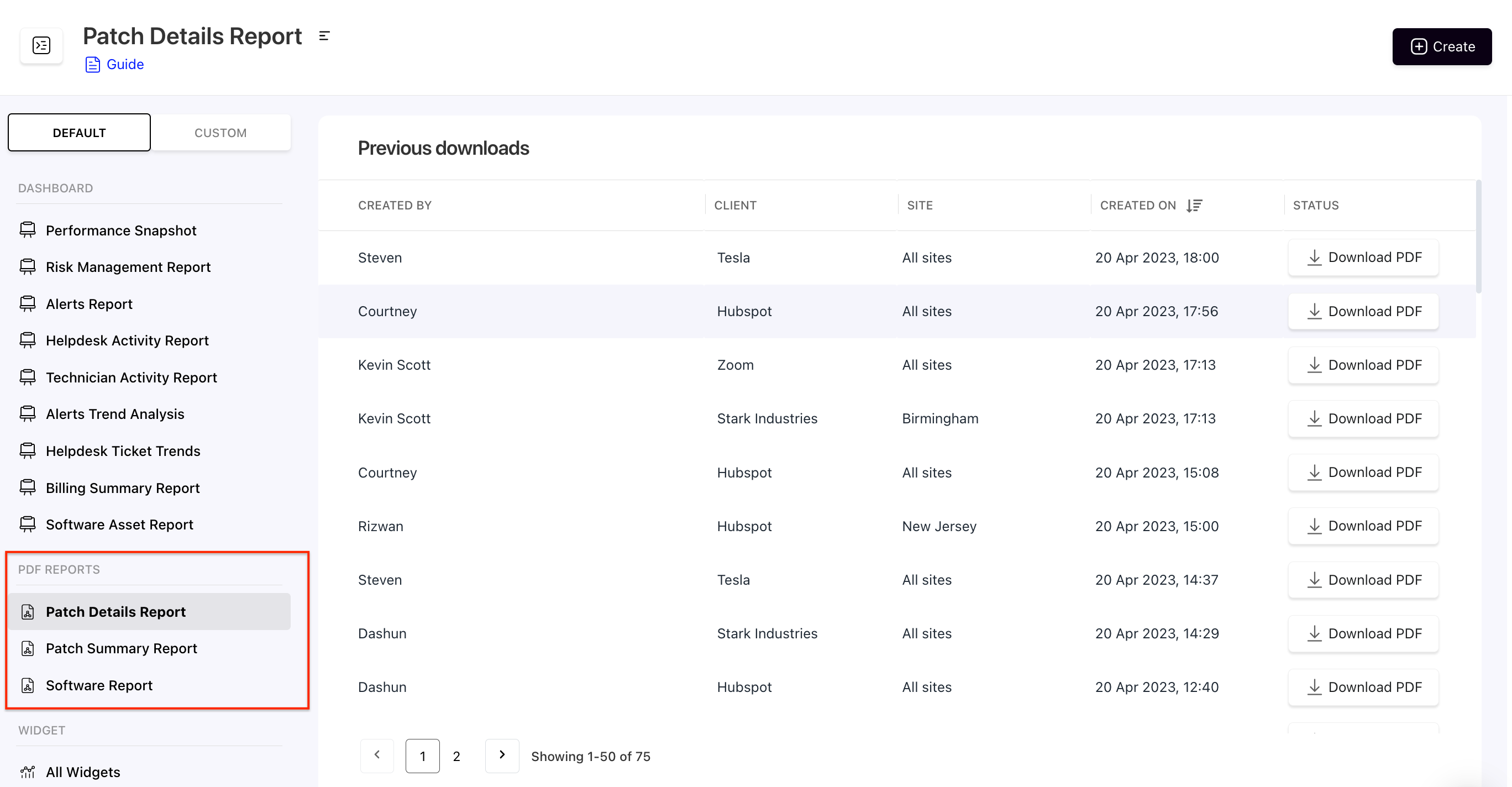 Data reports:

Data reports let you build highly customizable reports by linking various modules with their related entities. There are also canned data reports for asset inventory, invoice summary, patch compliance, and worklog details.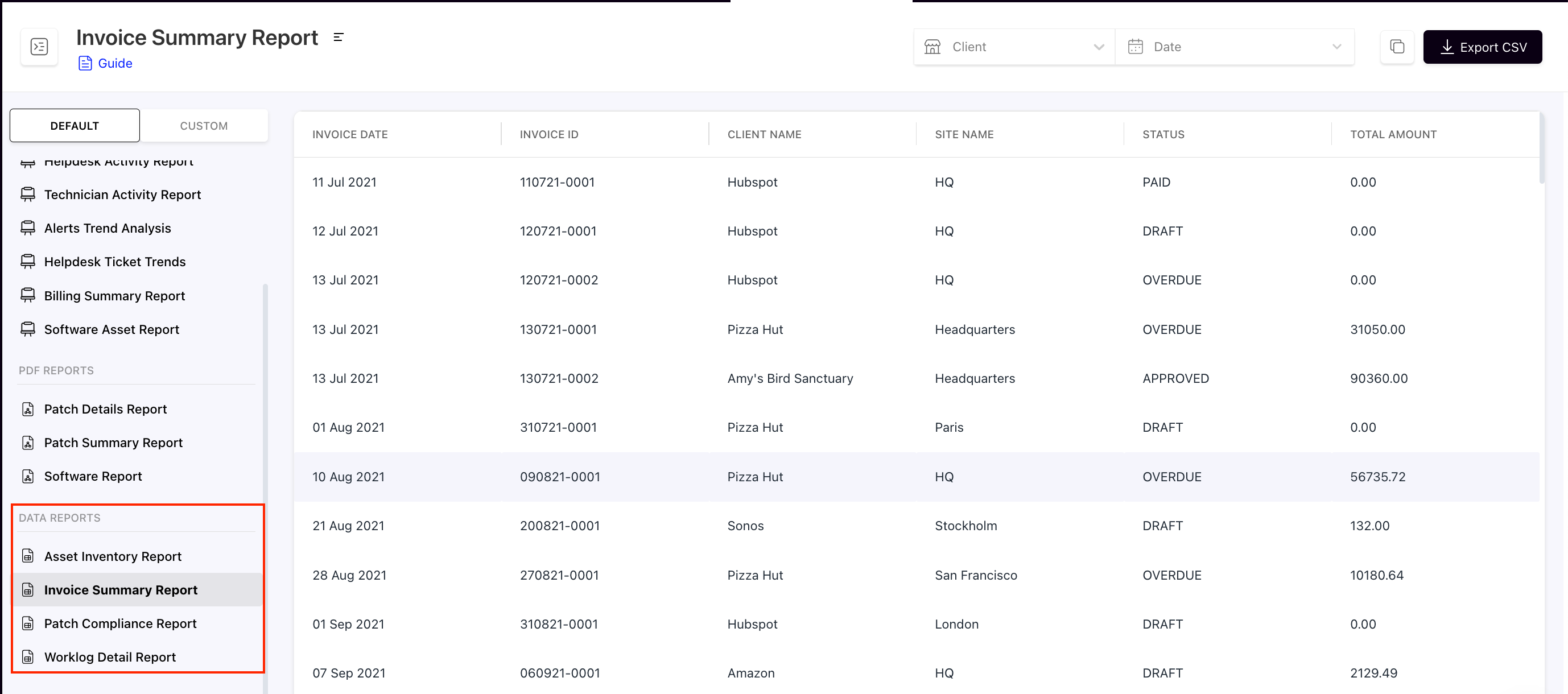 Integration with Hudu:

Stay organized while building and sharing global and company-specific knowledge by integrating SuperOps.ai with Hudu.

Integration with SentinelOne:

Deploy SentinelOne automatically on all your client's assets to keep them protected from a multitude of online threats.

We've introduced a

new onboarding experience

to help you explore the platform on your own, learn about everything that SuperOps.ai has to offer, and capture maximum value for your business.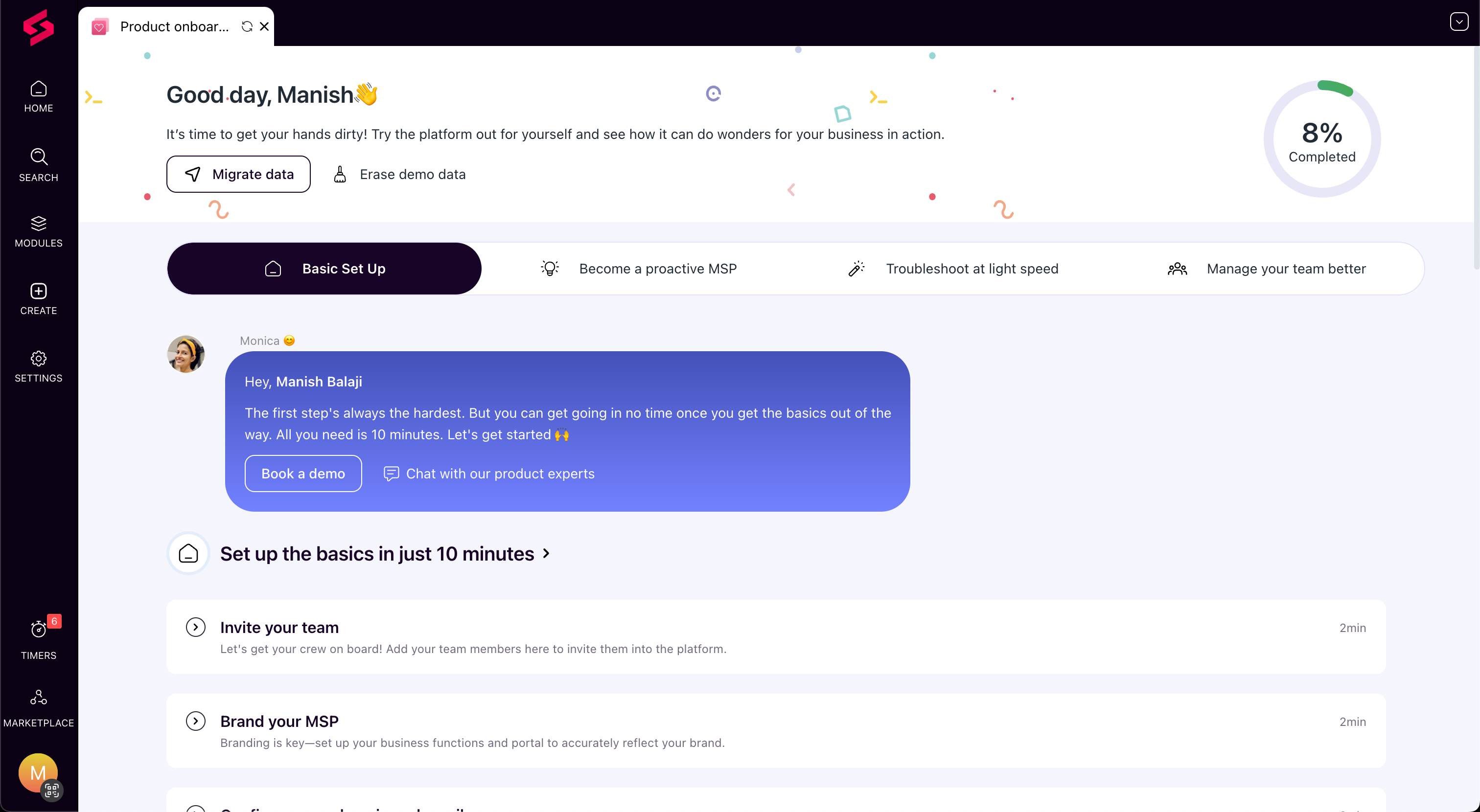 See the assets that have not been online for the last 7 days with the new "Inactive Assets" asset view.
Edit service items and worklog notes in the invoice audit for those last-minute changes.
We have allowed you to choose the mailbox from which you can start your side conversations with your vendors.
You can find your "last logged-in user" by using the global search.
Invoice notes and messages will be pushed to QuickBooks Online's "invoice on message" field, stay sorted!
Find which ticket/project is associated with a task from the task list along with their client and site.
Your invoice exports now display the site to which each invoice corresponds.
On today's episode of Bugbusters:
We've also polished some rough edges in the product to make your
SuperOps.ai
experience utterly seamless.
As always, feel free to leave your feature requests, feedback, and suggestions
here
. We'd love to hear from you!